Framed size - 25"x16.5"
Original print of a Pompano chasing a shrimp by Robert Chenoweth. Caught by the artist in the Gulf of Mexico, Alabama coast.
Professional custom frame and matting by Blackbird Framing of Chicago. Red stamp is a Japanese gyotaku tradition that acts as a signature and authenticator for the artist. Actual print varies slightly from photo shown as each print is an original.
All sales final for original art.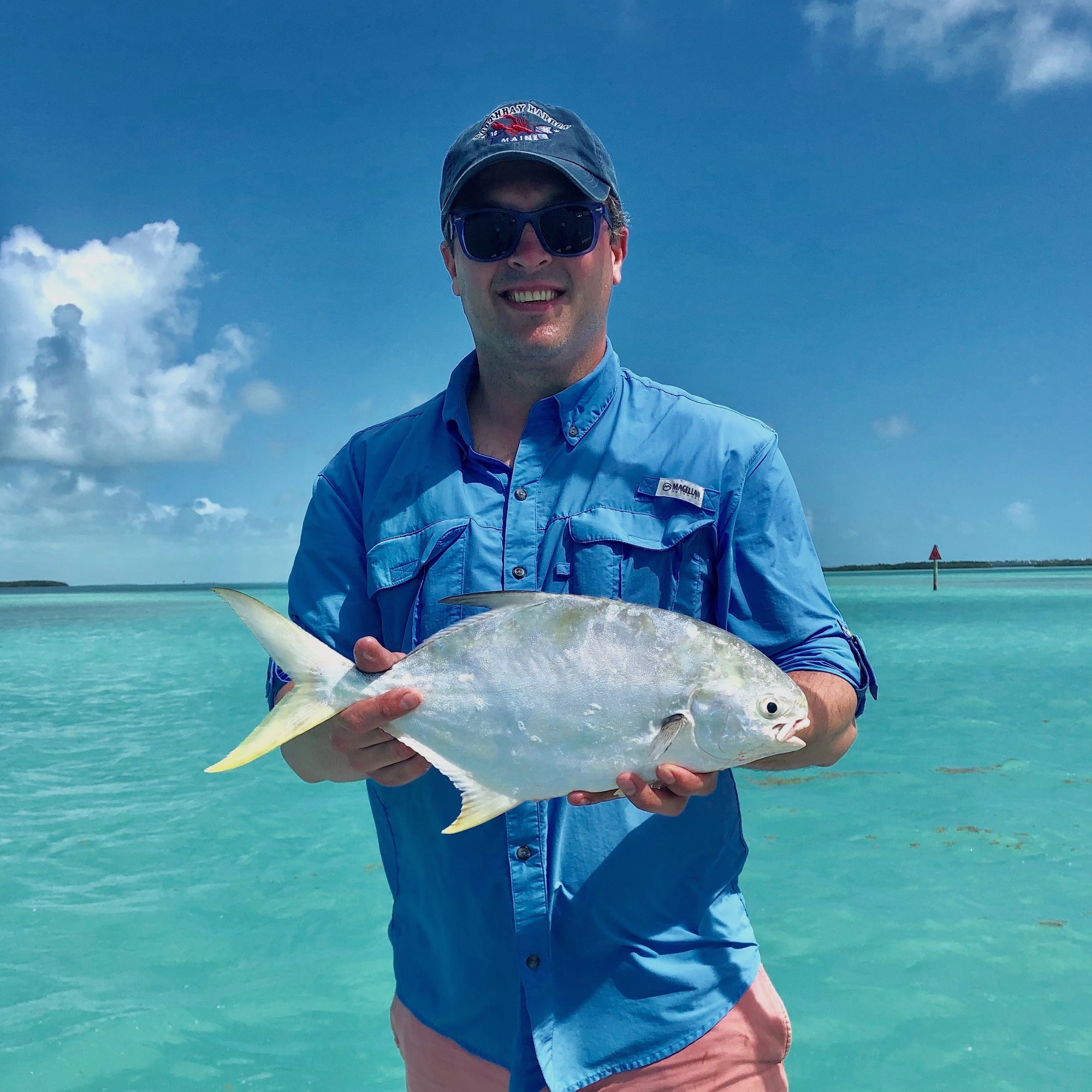 About the Artist
Robert Chenoweth was born in Houston, Texas. He is a lifelong outdoorsman, who has fished and hunted all over the United States. His love of fishing led him to discover a new passion, the Japanese art form Gyotaku. Currently a Chicago native, his prints can be found in galleries throughout the Midwest.
Gyotaku
Gyotaku (Japanese 魚拓, from gyo "fish" + taku "stone impression") is the traditional Japanese method of printing fish, a practice which dates back to the mid-1800s. This form of nature printing was used by fishermen to record their catches, but has also become an art form of its own.
Gyotaku is a Japanese method of printmaking that traditionally utilizes fish, sea creatures, or similar subjects as 'printing plates' in its process.
It is rumored that samurai would settle fishing competitions using gyotaku prints. This original form of gyotaku, as a recording method for fisherman, is still utilized today, and can be seen hanging in tackleshops in Japan.