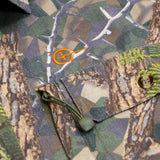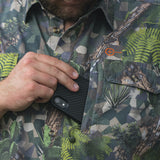 Tough, breathable, and soft. Inspired by the African bush shirts of the 1930's, when Ernest Hemingway hunted for big game. We've updated it though, with modern features and our camouflage pattern.
In Hemingway's day, cotton had performance issues in the field: absorbing sweat and moisture, leaving the wet fabric clinging to your body. Our performance cotton is a step up. We combined the soft feel and breathability of cotton with the moisture wicking and quick drying features that polyester is known for.
And it's tough; the heavy cotton weave strengthened with a small amount of synthetic fibers to resist tearing.
Two large chest pockets provide ample space for shells and more, plus a zippered mesh interior pocket to securely hold important items. It also resists stains and is anti-microbial. Ideal for moderate temperatures in spring and fall. Put it to the test this season, you won't be disappointed.
HEMINGWAY® is a registered trademark of Hemingway, Ltd. and is used under license. www.ernesthemingwaycollection.com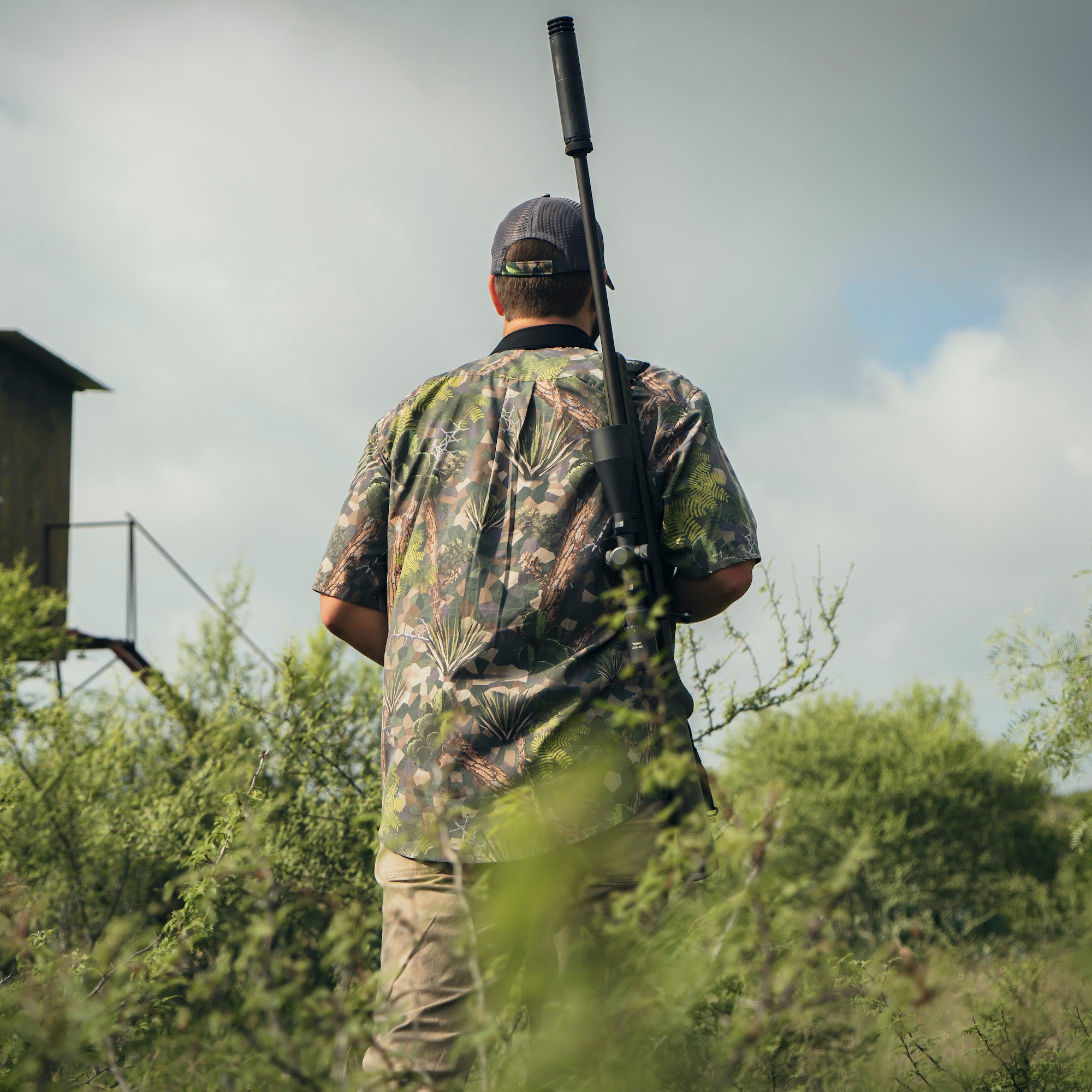 A Tough-As-Nails Shirt
This isn't a typical fishing shirt. Its a heavier, denser cotton fabric that doesn't get caught on the thorny plants found in the dense South Texas brush. Its temperature regulating cotton properties make it perfect for moderate weather, like quail and early deer season.
A Versatile Camo Pattern
Due to the unique nature of our camouflage pattern, it can look different depending on the surroundings. In the Texas spring, the pattern easily blends into the dark green brush. In early fall, sand and mesquite green go to work. By November, the browns and grays are prominent. They add up to a pattern that will keep you hidden, when it matters most.