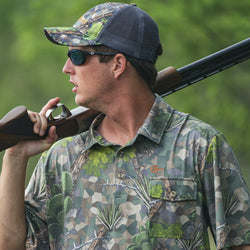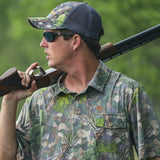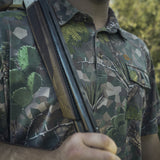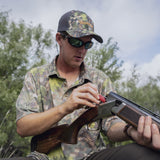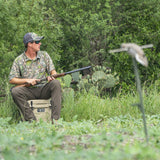 Designed for the hottest days in the field, this is the coolest shirt on the market. Despite claims from the competitors' hunting shirts, nothing can match the breathability and air flow of our signature polo. The extremely thin stretch fabric is designed to allow the release of body heat, cooling you off unlike any other hunting shirt available today.
Not only will it keep your body temperature cooler, but its quick drying and moisture wicking, meaning you won't get soaked from sweat no matter how high the temperatures rise.
The shirt is also stain resistant, anti-microbial, odor resistant, and most importantly comfortable with 4-way stretch.
If you want to stay cool and dry no matter what the Texas heat throws at you, the CORDIA polo is the only choice.
Fit: Polo shirt runs slightly small. If you prefer a looser fit, order a size larger.
Extreme Breathability
We put our polo shirt to the test in a lab simulation to demonstrate the fabric's superior breathability. CORDIA's Polo fabric and a leading competitor's fishing shirt fabric were each placed over dry ice in water. The resulting "smoke" vapor allows us to view each fabric and its ability for air to pass through it, simulating body heat or wind. As you can see, the CORDIA fabric allows a large amount of the smoke to easily pass through the fabric. The competitor's shirt fabric puffs up because the smoke couldn't penetrate the fabric.
This demonstrates the CORDIA Polo's industry leading breathability, which vents body heat and allows airflow better than any shirt on the market.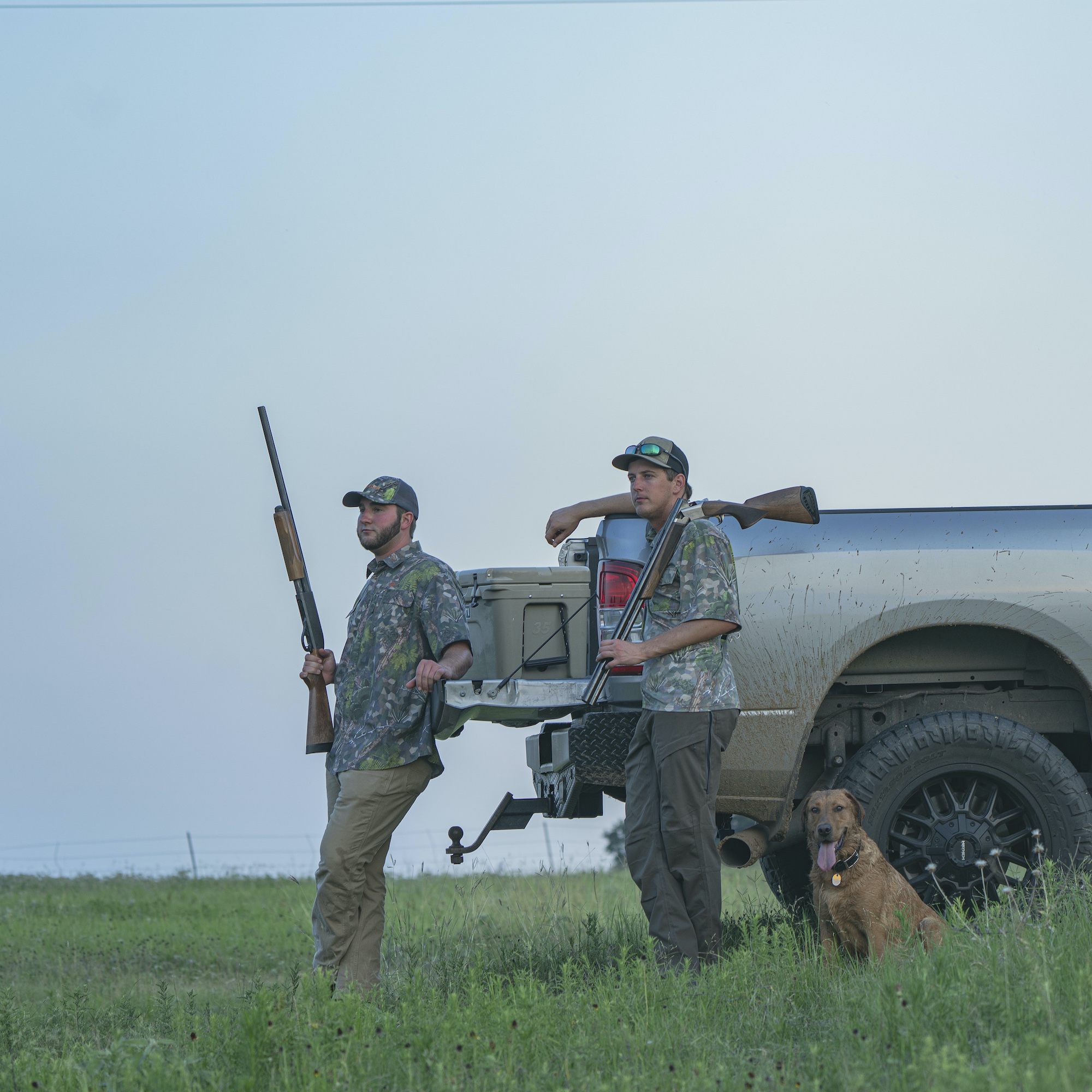 Dove Season
Dove season marks the start of a hunter's favorite time of year. The hot September days out in the field. Filling limits, laughing with friends, then heading back to camp to for dove on the grill, a cold beer, and football on the television.
Outfit youself with the Cordia polo and head to the fields. The dove are waiting.
Uniquely Cool for Texas Heat
No matter how many vents our competitors add, no other hunting shirt can match the breathability of our polo. Due to the knit of our fabric, the entire shirt releases body heat, while allow airflow through the shirt. Adding quick drying and moisture wicking, it is easily the best shirt on the market for extreme heat. Give it a try, you won't be disappointed.